INNOLAB; the innovation sweet spot
Background
Campus Groningen is a vibrant breeding ground for innovations and high tech solutions. To bring projects from research toward proof of concept, partners at our Campus envisaged a laboratory place for new ventures. The start of our Innolab formula was initiated by Nobel laureate Prof. Ben Feringa (2016 Nobel chemistry laureate and professor of Organic Chemistry at the University of Groningen); Innolab Chemistry was the first in the series and is established in 2014. 
The founders of Innolab AgriFood are:
Mission of Innolab AgriFood
Innolab AgriFood stimulates and supports entrepreneurship, and facilitates innovative initiatives. Besides of offering laboratory facilities, business support is offered in the fields of business development, business strategy, intellectual property and patenting, legal aspects, budgeting, finance and risk analysis.
The facilities of Innolab Agrifood are suitable for product development in the biochemical field.
Companies in Innolab Agrifood are working on: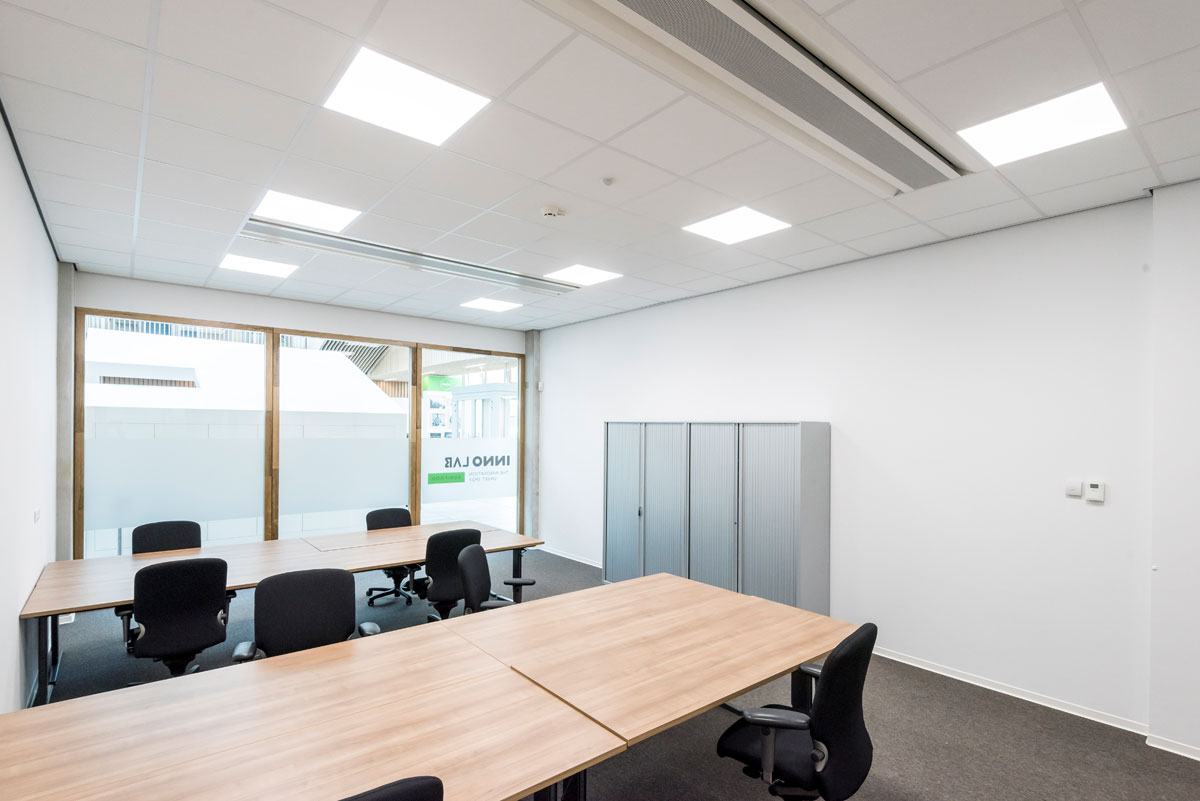 Sweet spot
An optimum point or combination of factors or qualities. The point or area on a bat, club, or racket at which it makes most effective contact with the ball.